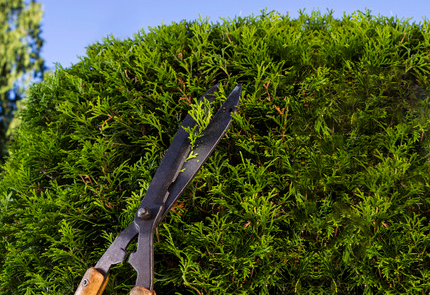 OUR MAIN TREES AND SHRUBS SERVICES INCLUDE:


- HEDGE TRIMMING

- SEASONAL PRUNNING AND SHAPING

- MULCHING AND FERTILIZING

- PLANTING AND REPLANTING

- TALL TREE CUTTING

- STUMP GRINDING (STUBBEFRESING)
Trees & Shrubs
Trees are determined as the most valuable and important assets at every garden.
Correct annual pruning and shaping help trees to grow strong and look neat, ensuring stay also healthy, good-looking and long-lasting.
Hedges add character, style and privacy to your landscape; however, they'll also need to be trimmed every season to look their best
We know when and how to do it. Let us help You to create a perfect shape of your plants and reveal the beauty of your garden again.